This time, we are talking about the HS35A Encoder, which is also a highly popular encoder product. Encoders of this model size are not only manufactured by Avtron Encoder but also by Dynapar Encoder. Dynapar Encoder's model is the HS35R Encoder, and both of these models have virtually identical specifications.
However, today we're introducing an alternative solution product from China that can seamlessly replace both the HS35A Encoder and HS35R Encoder. This HS35 series encoder has already been widely used in the working environments of Chinese enterprises, receiving favorable reviews.
This alternative encoder from the HS35 series also emerged against the backdrop of the COVID-19 pandemic when logistical disruptions made it challenging to receive imported products as usual. Thus, in response to the demands of application-focused enterprises, a corresponding alternative product was developed to fill the market gap.
Let's take a look at the appearance of this HS35 model encoder, which may look quite familiar.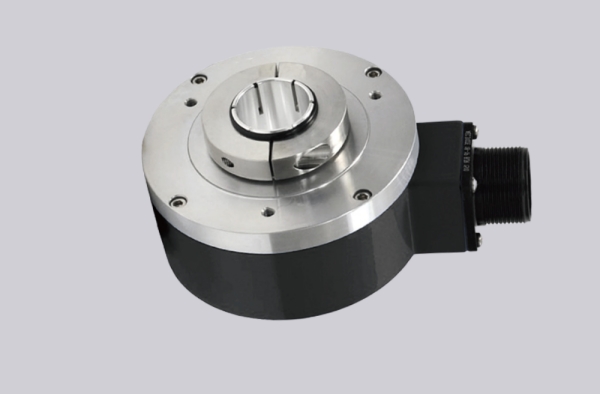 Now, let's delve into some related information about the HS35 encoder:
Function Introduction

Robust heavy-duty incremental encoder with a maximum bore size of 45mm.
Hollow-shaft encoder with flexible customization options for bore size.
Pulse counts can go up to 10,000 P/R, with excellent resistance to interference.
High-polymer grating for outstanding shock resistance and a maximum protection rating of up to IP66.
Perfect for various applications in ports, metallurgy, mining, steel plants, oilfields, and the automation industry, including explosion-proof (EX) encoder models.
In conclusion, the alternative model HS35 is an outstanding encoder. It performs exceptionally well in the petrochemical industry, demonstrating remarkable advantages in harsh working conditions. It is a rare and invaluable replacement model.
The HS35 encoder's greatest merit lies in resolving the shortage crisis amidst the backdrop of the COVID-19 pandemic, making significant contributions to many application-focused enterprises. Now, this encoder is ready to go beyond borders, to the places it should be, continuing to serve people with dedication.
If you also require this encoder, please feel free to contact me.